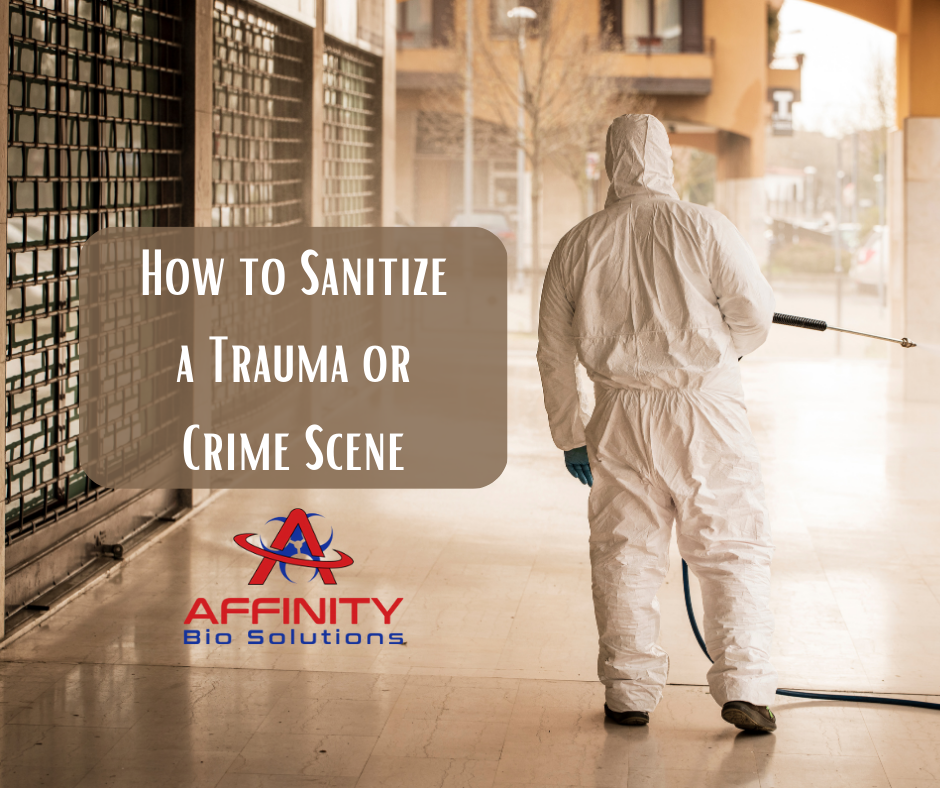 Sanitizing a trauma or crime scene is a messy affair. The cleaning demands a well-trained, experienced, and equipped specialist to maintain safety and thorough cleaning. These specialists remove hazardous materials, disinfect the scene and perform a deep cleaning to restore the location to a usable state. This article contains the process of sanitizing a trauma or crime scene to prevent health and environmental issues.
What are the training and requirements?
Many states hire crime scene cleaners without a college degree or certification. However, the cleaner must meet some requirements as follows:
Compassion: trauma crime scene requires a compassionate cleaner because of the many tragic circumstances involved. The cleaner should be able to offer support and reassurance to the families.
Stamina: trauma or crime scene sanitization is a physically challenging job that requires workers to wear PPE, such as face masks, respirators, and multiple gloves.
Training: crime scene technicians undergo rigorous training, education, the use of PPE, and safety measures.
Integrity: integrity covers the trust in customers' properties, safety, and homes. Many cleaning and restoration companies conduct drug and background tests on their candidates before hiring.
Commitment: some crime happens during odd hours, and a crime scene technician must be ready to work under flexible hours.
Attention to detail: a trauma crime scene has many health risks requiring strict protocol and attention to detail to remain safe.
The right tools to sanitize a crime scene
Trauma or crime scene sanitization requires certain tools, such as:
PPE: personal protective equipment, such as non-porous gloves, protective suits, disposable, filtered respiratory, and chemical spill boots. Ensure to discard the equipment after first use.
Biohazard Disposal Containers: these disposal containers are plastic containers and heavy-duty bags to seal the waste.
Cleaning Supplies: buckets, cleaning cloths, traditional mops, etc.
Industrial Strength Deodorizers: there are many types on the market, and they work better with a fogger machine.
Solvents: the liquid disinfects and re-liquefy dried fluid.
How to sanitize a trauma or crime scene
Here is the step-by-step guide to sanitizing a trauma or crime scene to avoid contamination.
Protect yourself by wearing cleaning gloves, goggles, masks, and shoe coverings.
Dispose of all equipment, such as wood or upholstered furniture, carpets, and electronics, affected by the crime scene fluid.
Carefully inspect gray areas for bodily fluid or organic matter.
Start the cleaning from the up (ceiling) to the down floor to avoid recontaminating cleaned areas.
Scrape dried material with putty knives or shovels to remove materials.
Scrub with traditional cleaning materials, like mops, rags, brushes, etc., and heavy-duty or industrial chemicals. Be careful and detailed in cleaning and disposing of the cleaning instruments.
Disinfect with bleach and hydrogen peroxide. Using the chemical to clean the area will kill the remaining bacteria and viruses.
Deodorize the scene to improve ventilation in the area.
Dispose of all waste bags and containers. Dispose of the dirt at the proper biohazard disposal site.
After properly cleaning the trauma or crime scene, you can return the items to the home and make other necessary repairs.
Contact Affinity Bio Solutions for All Your Professional Biohazard Cleanup Needs