WHAT HAPPENS TO A CAR WHEN IT'S USED TO MAKE METH?
Meth manufacturers are increasingly going to highways, mixing their boiling brew in drug labs, rental trucks, vehicles, and even motorbikes, driven from their homes to other discrete locations. Meth cooks consider them as a means of evading discovery. Trucking along the highway helps them spread the rotten egg odour produced by the labs while keeping the garbage out of their houses. Methamphetamine is a highly addictive stimulant commonly snorted or injected and leaves users feeling euphoric, energetic, and strong. Addicts can go days without sleeping, and the adverse effects of the substance include irritation, violence, anger, and psychosis.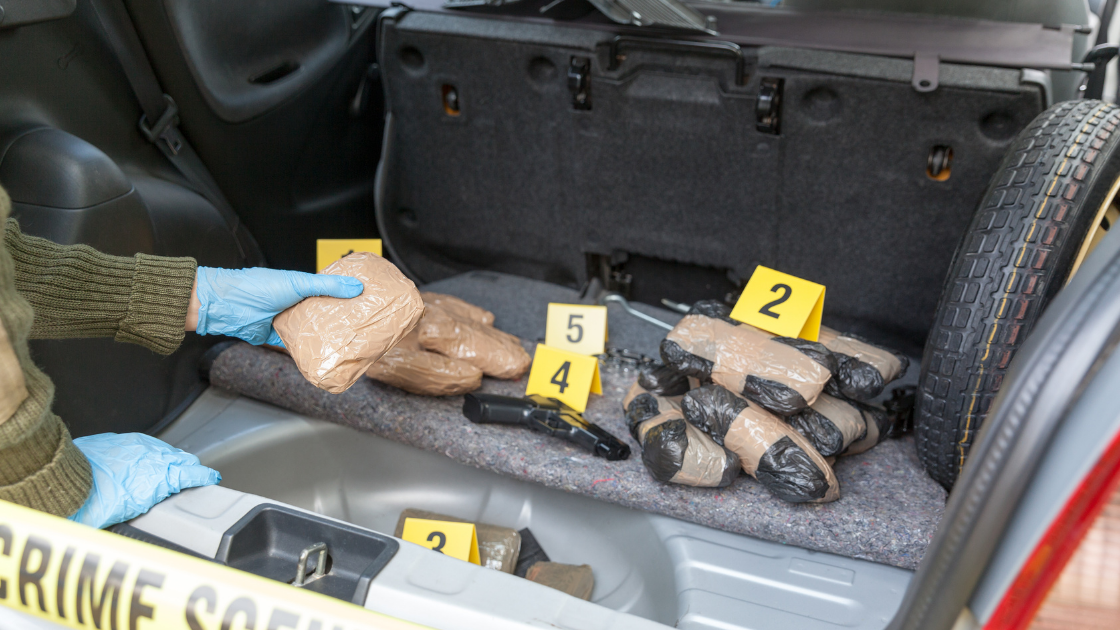 Meth has been a catch-on drug in recent years due to its ease of production – and concealment.
Typically, trucks transporting meth laboratories or ingredients needed to produce the drug transport illicit and legal cargo. The labs are risky because of the volatile chemicals necessary to make the Meth. An explosion uncovers one out of every five meth laboratories. At least half of the 2,000 ingredients used to create the medication are explosive.
What are the risks factor of Meth labs
THE RISKS OF METH LABS
Methamphetamine usage is increasing, with the drug becoming increasingly prominent in popular culture and news clips. In earlier years, 440,000 people regularly used Methamphetamine. The need for Methamphetamine, or "Meth," might motivate someone to produce it in Meth laboratories in their homes or automobiles. Many people prepare Meth not only for personal consumption but also to sell it and earn money to maintain their habit.
Meth is usually cooked in pots on the stove or in microwaves. The "shake and bake method" allows people to shake bottles full of substances to produce Meth. As a result, they have incredibly harmful effects that can harm the user and those in proximity.
WHAT EXACTLY ARE METH LABS?
Meth labs are improvised laboratories where individuals produce and generate Meth. Such laboratories are springing up at an alarming rate to meet the demand for Meth. Many of these may be found throughout the world. These laboratories can be found in apartments, homes, or even hotels and are usually seen in kitchens. Some people even turn their automobiles into Meth laboratories. Meth laboratories are frequently located in forests and other secluded regions due to the allure of isolation.
CAR HAZARD WHEN USED FOR METH LAB
Methamphetamine synthesis (commonly known as "cooking") can be hazardous because of the use of toxic, flammable, and explosive substances. In addition, when the lab is mobile, it poses a risk to anyone who happens to be nearby. Such incidents have injured not only the meth producers but also passing motorists who are exposed to dangerous fumes.
The manner of production determines the primary risks of transporting Methamphetamine. One of the risks is anhydrous ammonia taken from farm sites and placed in a regular ice cooler or other containers not suited to store this volatile gas. Inhaling the gas might result in severe lung damage or even death. In most accidents, the containers used to confine this gas fail. Since the development of the 'Shake and Bake' technique of methamphetamine manufacture, the consumption of anhydrous ammonia has decreased dramatically. This approach eliminates the requirement for anhydrous ammonia and red phosphorus. Instead, all components are combined in a container and shaken while the chemical reaction occurs. This reaction happens under pressure; the container must be unscrewed repeatedly to relieve the pressure. Methamphetamine manufacturers frequently refer to this as "burping" the bottle. Carrying a shake and bake lab has the same risks as transporting anhydrous ammonia. An explosion can occur if the bottle is turned on its side and the chemical mix reaction produces combustion.
Conclusion
If you or someone you care about is engaged in the operation of Meth laboratories, it is critical that you get help as soon as possible. The long-term physical, financial, and legal implications of meth production may devastate whole families. Contact a rehab provider to learn more about the recovery alternatives available.
Contact Affinity Bio Solutions for All Your Professional Biohazard Cleanup Needs