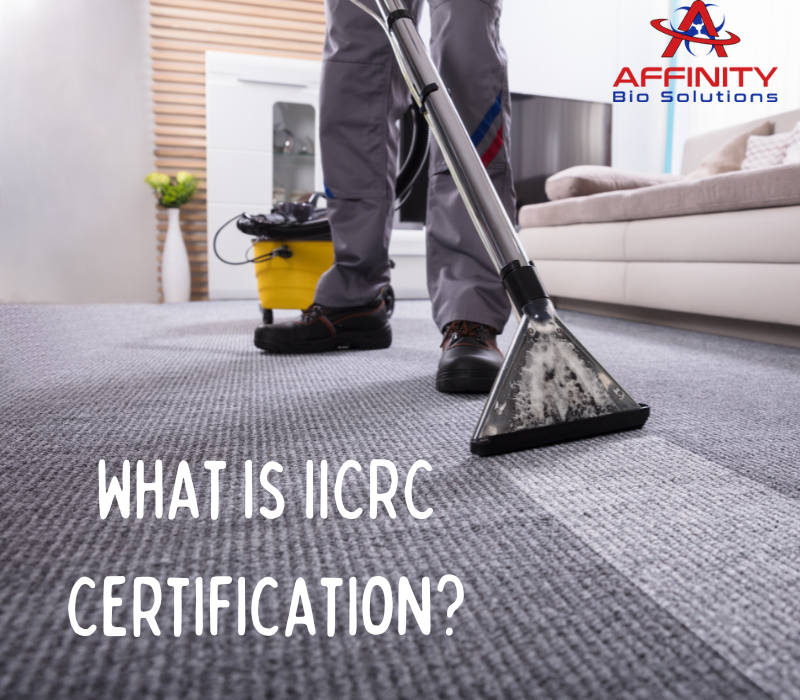 Do you have a property that needs restoration and cleaning? You may be left wondering what an IICRC certification is. What does it mean to be certified under IICRC? This article contains answers to these questions and more information to set you on the right part to hiring or becoming one.
The Institute of Inspection Cleaning and Restoration Certification, shortened as IICRC, is an existing organization not based on profit but on inspecting, cleaning, and restoring properties. The act started in 1972 and has gone global with more than 60,000 trained and certified technicians in addition to over 6,000 accredited companies. Many laws binding the inspection, cleaning, installation firms, and restoration are the work of the IICRC. It is the foundation of property restoration steps or guidelines. The regulations change every five years after several meetings and scrutiny to ensure they work with the environment, technology, and science. The regulation affects many aspects, including cleaning carpet, upholstery, and floor covering; commercial cleaning and restoration; mold restoration; water damage cleaning and restoration; and fire cleaning and restoration.
How to become IICRC-certified
The organization requires every interested applicant to undergo and come out successful on multiple rigorous training courses. Passing the exams means you are qualified under the institution's standard-setting requirement to become an IICRC-certified technician. Afterward, it is your duty to show respect, responsibility, excellence, integrity, and expertise to provide satisfactory service. Now that you're certified, a consumer will consider you the highest possible expert in cleaning and restoration work. In addition, you'll be backed by a globally recognized organization with the aim of raising the bar for customers and technicians worldwide.
Why is IICRC certification necessary?
Carpet Manufacturers Specifically Recommend IICRC-Certified Cleaning Professionals. When the cleaning and restoration concern the carpet, many owners, mills, and manufacturers hire IICRC-certified technicians or nothing. The job is possibly yours if you're certified and ready.
Some States and Insurers Make IICRC Certification Mandatory
In many incidents like water damage, fire restoration, or mold restoration, many insurers require the attention of an IICRC-certified professional. In some states, insurance companies only hire companies or individuals with IICRC certificates.
Reduce Your Risk of Liability
The job of cleaning and restoration is a risky one. It can affect you, your crew, and customers with severe illness. For example, having water damage under Category III or black mold is hazardous. But with IICRC by your side, you have no worries about legal action. However, it is your and your crew's duty to remain updated on the regulation. Another example is cleaning a carpet or upholstery with chemicals that can be poisonous to health, leading to several issues. In addition, the chemical can damage your customer's couch, which you don't want to pay for as a rookie.
Advance Your Career and Grow Your Business
The path to advance in skill and training in restoration and cleaning is through IICRC. The institute has its way globally and enables you further to Journeyman or Master. Excellent skills and training will solidify your career and give you the knowledge to expand your business and services.
Contact Affinity Bio Solutions for All Your Professional Biohazard Cleanup Needs