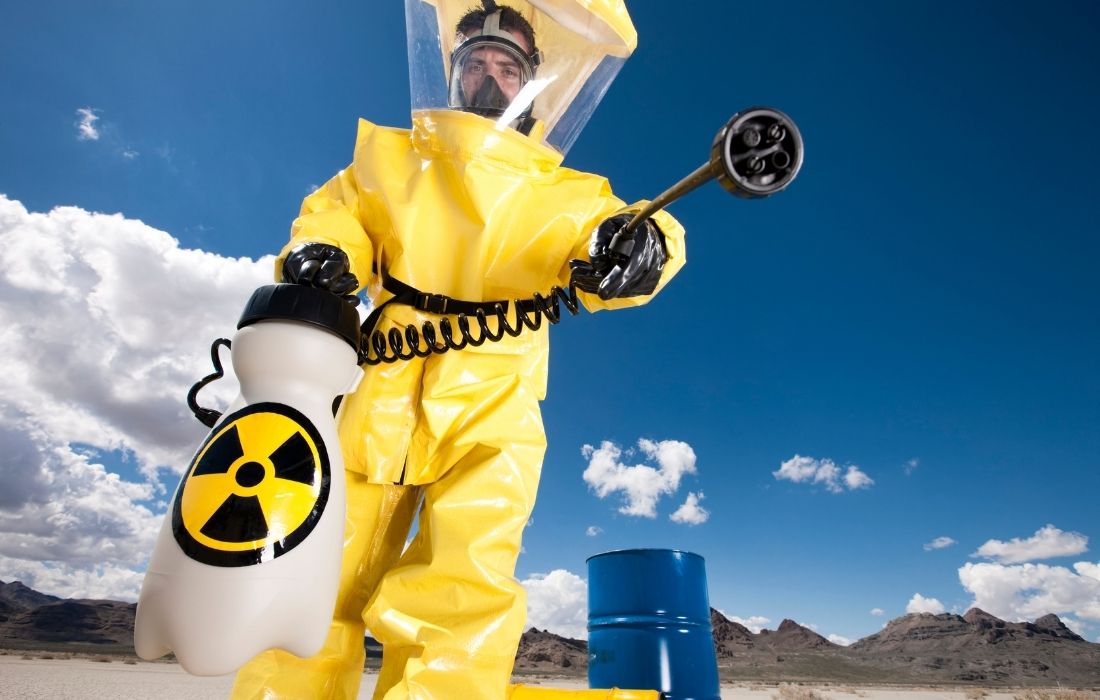 The genesis of environmental pollution has been attributed to industrialization and in some cases natural disasters, this is why several governments and ministries of health do warn against situating an industry in residential communities due to the health implications that may accompany the activities of these industries and refrain from activities that can cause unnatural disasters.
Hazmat cleanup becomes necessary when a community or environment are undergoing severe health danger or threat posed by chemical impurities or pollutants and biological wastes. Hazmat cleanup can therefore be a result of pollution caused by the following:
 – Hazardous chemicals
– Chemical discharge or leakage
– Lead
– Biological litters like blood, surgical enclosures, human and animal wastes
– Explosives
– Radioactive deposits
– Police tear gas, etc.
A Hazmat Cleanup goes beyond a regular home cleanup activity. A proficient and rigorous restitution process is needed here because it's not about a mere ink spillage on tiles or a moping up of a flooded apartment; it's a case that may involve a fatal or ghastly accident involving lots of blood loss, crude oil spillage, and severe chemical pollution. Only experts are thus required to provide their services in restoring normalcy to the environment. In essence, they must be equipped with the adequate knowledge needed to eliminate toxic or harmful elements that may be detrimental to the environment. All these must, however, be done in compliance with the benchmark set by health ministries, government regulations, and the Occupational Safety and Health Acts (OSHA).
The reason for federal, state government and health authorities providing regulations as to how to deal with harmful environmental pollution or waste is not unconnected to the fact that getting rid of the chemicals by individuals or groups affected by the pollution may be exposed to very serious health complications. The procedures to remove such wastes are quite difficult and as such require the technical know-how of experts.
It is, however, essential to identify some of the areas of specialisation of different Hazmat agents:
Asbestos mollification specialists
Radioactive elements specialists
Remedying, storage and removal experts
Lead modification specialists
Disaster / Environmental restitution response agency
Mold remediation specialists
What do Hazmat Workers do?
The duty of a Hazmat officer depends primarily on the substance or material that requires cleaning. Tidying up a biological waste requires a different approach compared to the strategies needed to clean up chemical wastes. Environments affected by a natural disaster like landslides may require a different approach to man made disasters like an explosion or exposure to radioactive deposits. The following are, however, central to how Hazmat functions generally:
Conduct a thorough assessment of the affected environment to determine how best to deal with them
Draw up a list of areas to clean up
Ensuring that all regulations of government and health bodies are adhered to.
Providing adequate scaffolding of areas best for disposal of waste.
Decontaminate and tidy the affected environment.
Adequate sterilisation of affected materials that are reusable
Proper packaging of hazardous materials for easy transportation to a safeguarded location.
Adherence to safety measures, health regulations of government authorities and bodies, tactical planning and the use of sophisticated tools are needed to properly clean up harmful or hazardous materials and environments. Professionals entrusted to perform a clean-up as dangerous as radioactive compounds or chemical contaminants are thus expected to put on protective suits and gears, chemical resistant google, respirators and overalls, and are equally required to decontaminate the environment and materials. The reason for this is to prevent the agents from being exposed to health risks themselves; hence, inhabitants of such territories are expected to stay clear of such environments completely.
Contact Affinity Bio Solutions for All Your Professional Biohazard Cleanup Needs