What Makes a House a Biohazard? Read on:
Biohazards should never be underestimated. The littlest strain of biohazards in your home can result in a health crisis which can be fatal if not appropriately managed.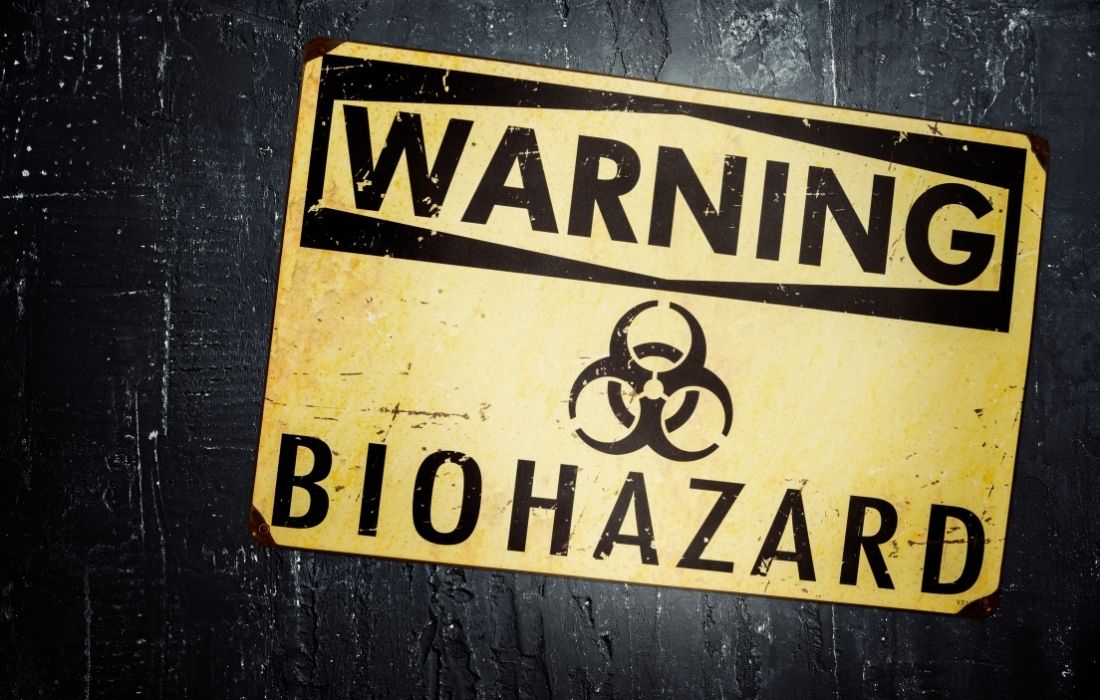 According to a publication made by the United States National Center for Biotechnology Information, there are various levels of Biohazards according to the safety precautions that must be strictly adhered to when dealing with certain pathogens or harmful microorganisms.
If you ever find yourself in a situation where you need to identify if a house is a biohazard, you should keep on reading.
The focus here is to take you through the factors or occurrences that makes a house a biohazard. At the end of this write up, you would be able to identify when a house is a biohazard and also know the next line of action in case you find yourself in a similar condition.
What Makes A House A Biohazard?
If A Fatal Accident Has Occurred That Led To Excessive Bleeding Of Any Human Bodily Liquids
If there's been a case of suicide, homicide or fatal accident in a home and there's spillage of blood, saliva or bodily fluid that has been contaminated or left exposed for a significant period of time giving room for breeding of harmful microorganisms or toxins.
Note that regular cleaning cannot eliminate traces of these harmful microorganisms which is where Hazmat (Hazardous material) cleanup comes in but more details about this later on.
Animal Carcass Within Or Around The House
There have been situations where a pet or animal dies in a house without you knowing or an animal dies in the ceiling, pool, or yard area without the knowledge of the homeowners. This can result in a severe case of pathogen breeding which poses a threat to the health of humans or pets in that vicinity.
Sewage Backup
Sewage backups happen when your drainage system has been damaged or waste is not evacuating appropriately. If this ever happens, it can be a critical health risk to not just you and your home if left unattended. Neighboring houses in that community can also be affected by the infectious diseases sprouting from the hazardous waste situation.
If The House Has Been Used To Treat A Carrier Of A Deadly Airborne Disease
Airborne diseases can be difficult to curb. Particularly if the carrier of the disease has remained in that location for a long period of time. If you're currently in that situation, bear in mind that your house is a biohazard, and you should take precautions with immediate effect.
Being in the position where your house falls into the category of a biohazard in any degree can be draining but do not fret.
Chemical Spillage
Chemical spillage can turn a house into a biological hazard within minutes. Particularly if these chemicals are in large quantities. Chemicals like mercury, glyphosate, polychlorinated biphenyls, or formaldehyde are pretty dangerous and should never find way into your blood streams or that of your pets. If you detect any trace of a foreign compound in your house, you should raise an alarm immediately.
Chemical can also find its way into the house through the vents, AC ducts, water supply system or exposure to physical components.
Large Quantities Of Illicit Drugs
Large quantities of illicit drugs can be a major health risk if you are exposed to it. If a house has been used to prepare drugs with materials that the human body should not be ordinarily exposed to, it puts your health and the wellbeing of any living organism within that vicinity at risk.
If your house falls into any of the aforementioned contexts, it is advisable to seek professional help from hazardous material cleaners. What Makes a House a Biohazard?
Contact Affinity Bio Solutions for All Your Professional Biohazard Cleanup Needs