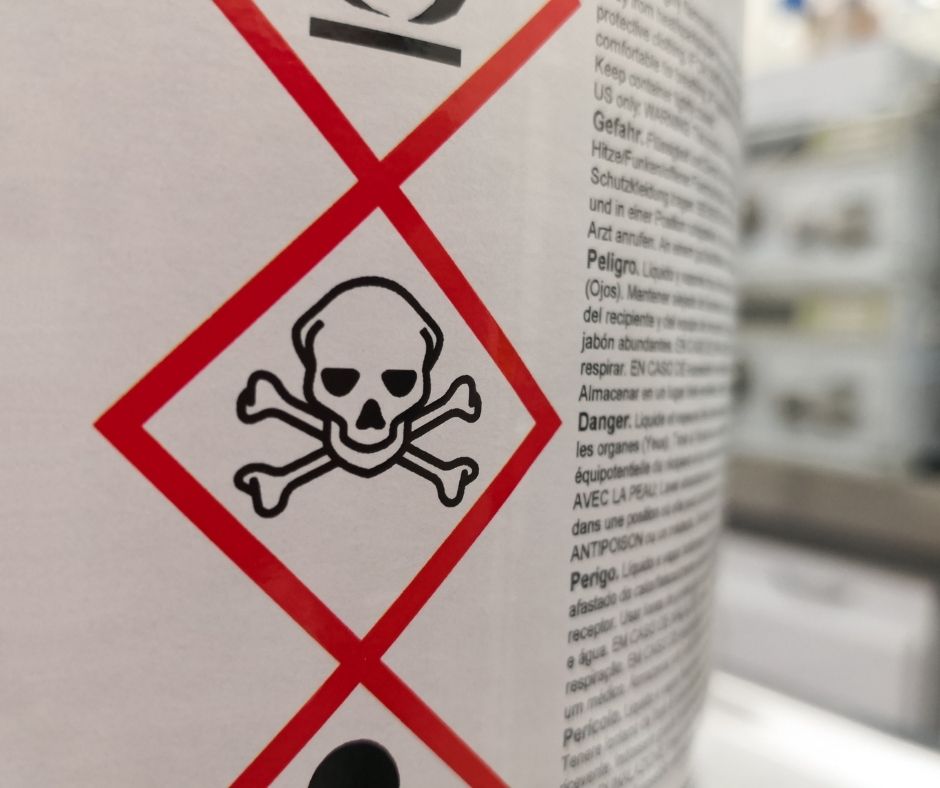 Laboratory wastes and other common wastes that are harmful to human health and the larger environment, need to be treated and disposed of properly. It is very important, for you to have pre-existing knowledge concerning the perfect ways to dispose of toxic chemicals and also know the different categories of waste that are hazardous to humans and the larger environment, preparing for any possible spill of toxic waste requires you must identify any means of fire hazards, and the importance of risk examination. It is also important for the general populace to understand the level of danger these toxic chemicals, pose to our health, hence the need to dispose of any toxic waste properly. Some of these toxic wastes are Carcinogenic which causes Cancer, Teratogenic which is so pertinent to the cause of birth defects, Mutagenic which can lead to a genetic mutation, it is widely known that accumulation of Lead in the blood system could increase the rate of blood flow.
The Environmental Protection Agency (EPA) had advised that every toxic chemical or laboratory wastes must follow the Environmental Health Safety (EHS) hazardous waste policy. They also advised, in case of the need to wash some assigned chemicals down the pipe with enough water, Laboratories are to apply :
Diluted soluble inorganic salts
Concentrated acids and alkali, diluted acids, and alkali
Neat silica and alumina
Hypochlorite treatments.
Some chemicals mandate to be disposed of through incineration only:
All organic solvents
Soluble organic waste
Paraffin and mineral oil
Toxic chemicals must be packaged and labelled according to the rules and regulations provided by EHS, as toxic wastes should never be treated the same with regular trash bin, toxic wastes must be picked by approved companies or EHS personnel, perform the following :
Store toxic chemical wastes in a suitable container ( plastic container, most preferably)
Separate toxic chemical wastes by compatibility, and not alphabetically.
Toxic chemical waste containers must be labelled with the appropriate information.
The name of the toxic chemical.
Quantity of the toxic chemical.
Date of the waste generation.
Place of a generation of the toxic chemical.
Contact info.
Note: "Hazard Waste" must be written boldly on the container. The name of the toxic chemical must be written in full (acronym, abbreviation, and ditto marks are not allowed). The name of each chemical in a mixture must be listed.
Managing Potential Risk Involved In Toxic Chemicals.
Working with numerous toxic chemicals at the laboratory can be so cumbersome, considering the overexposure to possible spills or splashes, which could be swallowed, inhaled, or absorbed by the skin. The law expects you to monitor the usage of the chemical to minimize risk. And measures must be followed, as it is well written out to deter emergencies in the place of work. Fire hazards are one of the most dangerous risks that could occur at the laboratory, hence the need to handle combustibles decently. Deem limiting unnecessary elements in the lab, and where you can keep these elements from heat sources and reserve them in a safe place.
Conclusion
Disposing of toxic chemicals requires care and thorough observation, knowing their properties would be an added advantage to prevent damage to your skin and also help you regulate the outline of hazardous wastes.
More Tips: