How Much Does Hoarded Home Cleaning or Hoarder House Cleanup Cost in Phoenix Arizona?
Hoarded Home Cleanup Hoarder House Cleaning Pricing
Clients living in a hoarded home, relatives of people struggling with hoarding disorder, and property managers are often interested in gaining a general idea about hoarded environment cleanup costs. It can be very difficult for hoarding cleanup companies to determine prices for clients without visiting the property affected. There are however, some factors we take into consideration when conducting estimates that help determine the amount of time, equipment/supplies, and resources needed to restore a hoarded home. Some of this information is provided below and can be helpful in understanding whether the property in question is more routine and less expensive to clean up, or if factors are present that will increase hoarding cleanup costs.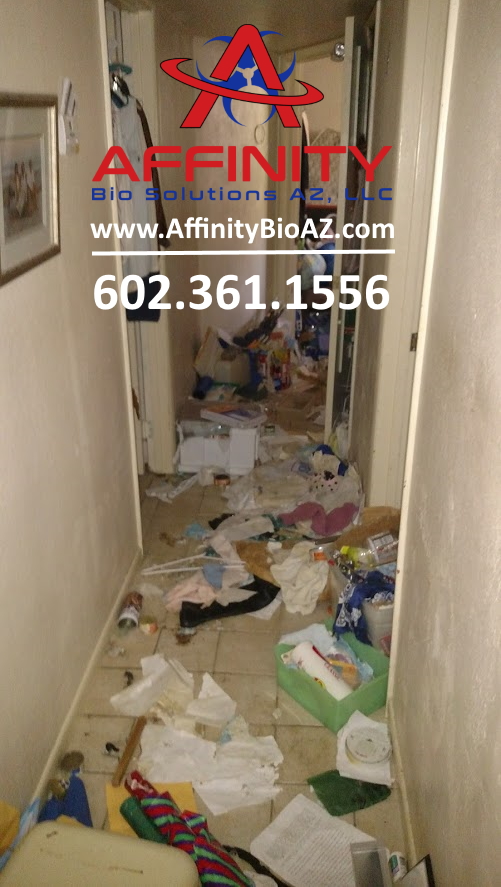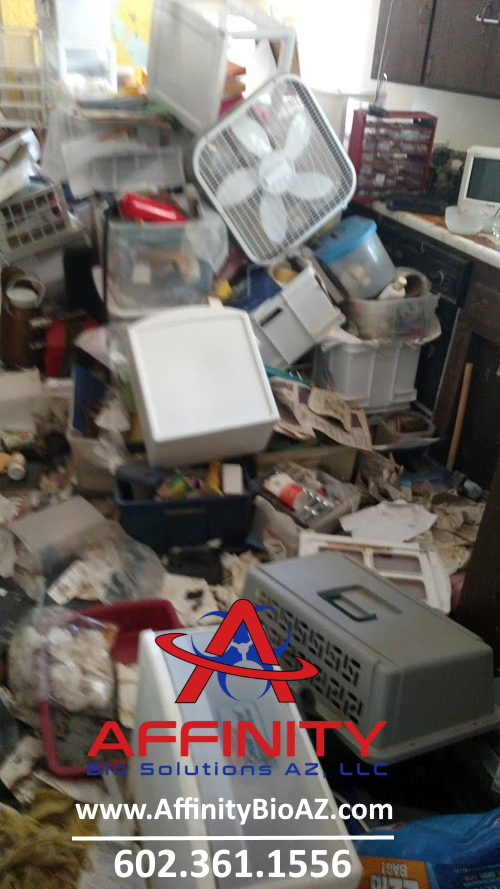 The type of hoarded environment can make a big difference on the cost of hoarding cleanup services. Animal hoarding for example can cause a multitude of structural problems, odor, safety issues, and is generally accompanied by gross filth. This, along with the size of the hoard can increase price dramatically as labor costs increase and the need for a higher level of personal protective equipment for each staff member can hinder productivity. When items such as books or newly purchased items are hoarded, and the home appears otherwise unaffected except for this excessive clutter, the situation could be quite different. Price may decrease significantly, but if most of these items are to be kept, a professional organizer may be better prepared to provide a more appropriate service than a hoarding cleanup specialist.
Classification and Sorting
Hoarding cleanup costs are typically lower if there is minimal sorting required in a hoarded environment. This is because it is much less time consuming for a hoarding cleanup company to simply remove trash from a home without the need to pause and identify wanted items. The service here may be more appropriately called a whole home cleanout or trash out service. If the person experiencing hoarding related issues can easily classify what needs to be kept in the home into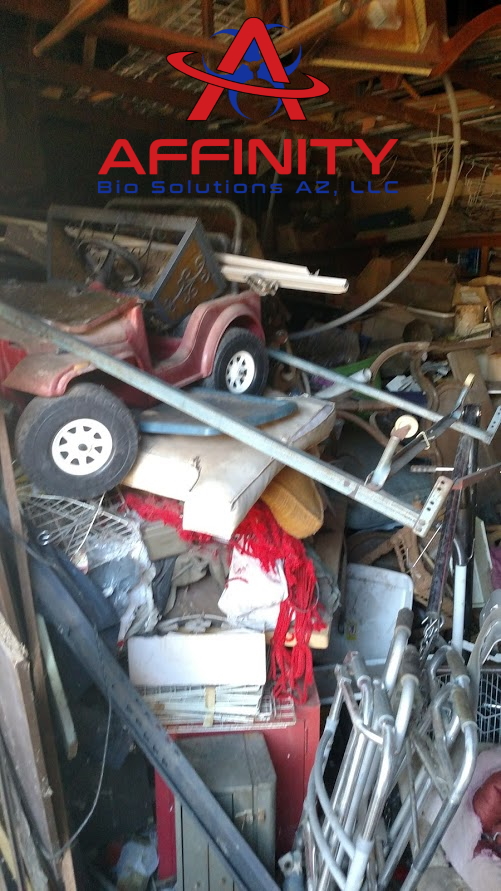 one or two types of item, this can also save time and money. An example here could be someone typically identified as a book hoarder may just require books and other valuable items separated from general trash and the trash removed. A person who may hoard a number of different items may require a hoarding cleanup crew to spend the majority of their time identifying wanted items, which reduces progress made on reducing clutter or trash and making the home more livable. What also makes this much more costly is that people who suffer from hoarding disorder may associate higher values to items that other people, or a hoarding cleanup specialist would. Meaning that almost every item would need to be shown to the resident because usual methods of evaluation to most people may not apply.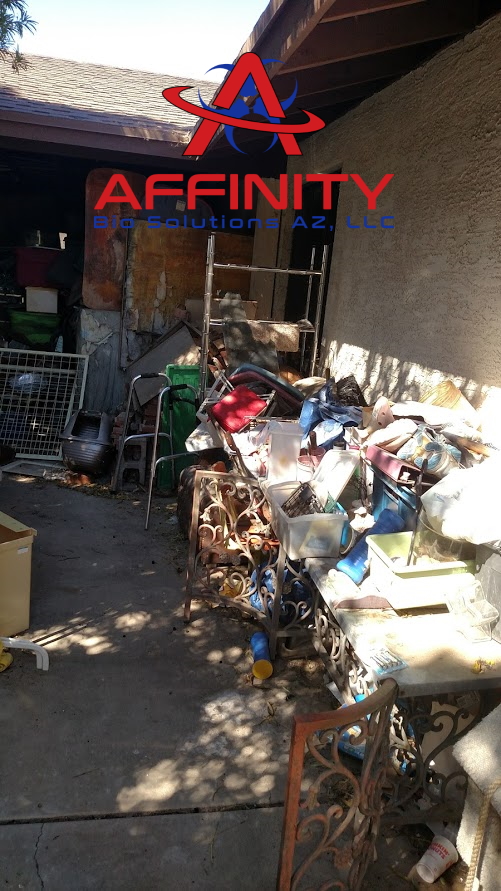 Insect and Rodent Activity
Insect and rodent activity can increase hoarding cleanup prices for a few different reasons. Clutter and hoarding professionals may need to take additional precautions to keep themselves safe when working in a hoarded home that may be infested, especially if a treatment for rodents or insects is not complete or even possible until cleanup is complete. A home infested with bed bugs for example would require workers to wear Tyvek suits and take precautions after job completion to make sure the bed bugs are not transferred to their own home or vehicles.
Potential hazards such as known or suspected biohazards, structural issues within the home, or a non-working AC system that could lead to a heat casualty can add additional hoarding cleanup costs. Some hoarding cleanup companies like Affinity Bio Solutions AZ already have the experience, training, and appropriate licenses to perform a biohazard remediation, and could incorporate this into the cost of the hoarder home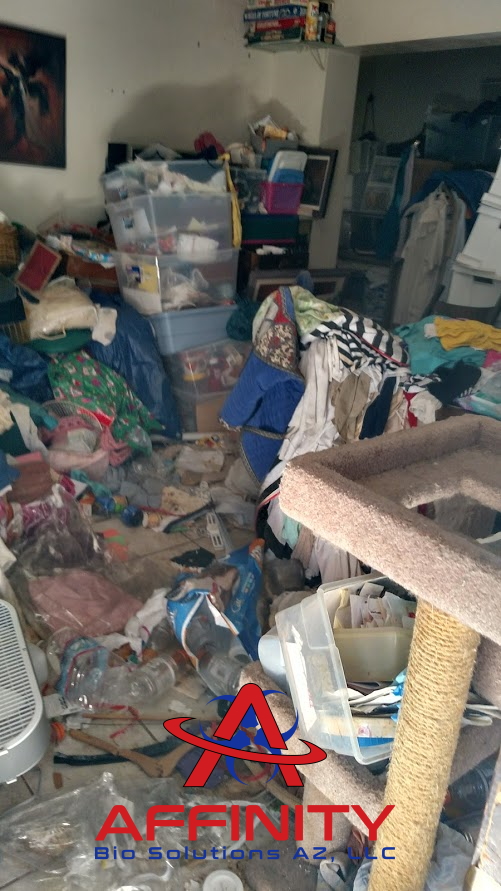 cleanup. If possible, repairing structural issues or AC problems before the hoarding cleaning services are started would save on hoarding cleanup costs as this would reduce labor time and the need to call in other contractors. Another way to save money here if the end goal is to sell the home, would be to call Affinity Bio Solutions AZ. An assessment can then be made by our licensed realtor and he can advise whether it is possible for us to purchase the home without the need to pay for any repairs or the hoarded environment cleanup.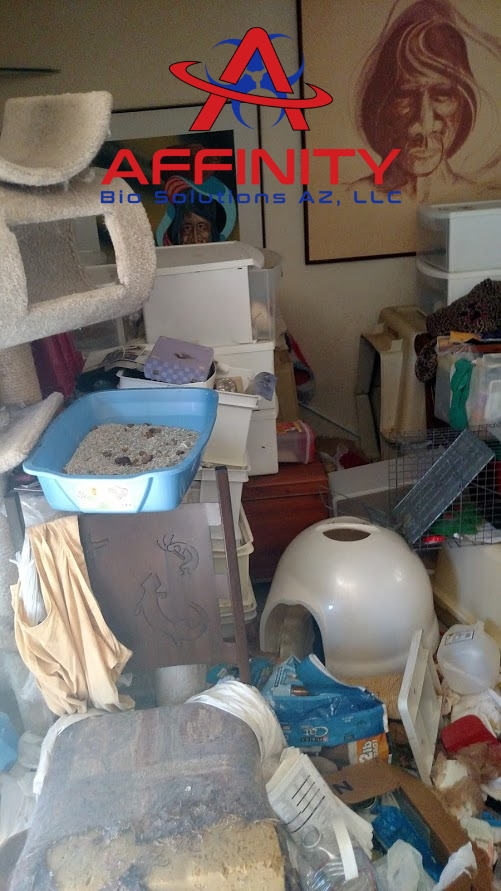 Presence of Resident and Accessibility
Extreme cleaning services can be more costly and difficult to accomplish if the home is difficult to access with a large dumpster and other work vehicles. As one can imagine, the cost of hoarding help would increase if much of the extreme cleaner's time is spent walking great distances to and from the dumpster. When working in a hoarder house, one of the other factors that can impact labor costs and the amount of time it takes to declutter a hoarded home is the presence of a 
resident if he or she experiences symptoms associated with hoarding disorder. It can be a very emotional experience for the resident to observe items being discarded from the home, often requiring the hoarding cleanup specialists to pause and check on his or her well-being. He or she will often insist on having items sorted or require items be checked by him or her before throwing them away. This can be avoided if he or she is able to make a list of items to save/discard, or have a trusted friend or family member be present instead of him or her to work with the hoarding cleanup crew. The key here is understanding how to help a hoarder without causing him or her additional stress/harm and keeping costs low by allowing the hoarding cleanup specialist to control the pace of work instead of the resident.
Air Cleaning and Odor Removal
Cleaning the air after hoarding services are complete and performing an odor remediation if necessary, can also increase the price of restoring the home to livable conditions. Although odor remediation by a professional odor removal company like Affinity Bio Solutions may at first appear more expensive than a DIY odor removal, it is almost always more effective and removes the cost of continuing to re-treat a property later.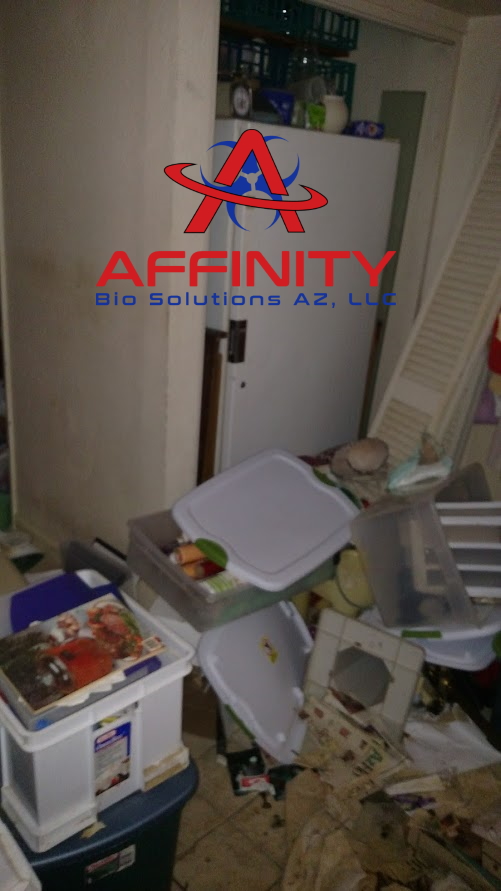 Having a hoarding remediation company perform a deep clean on the home can often increase prices significantly because the rates of pay are typically higher for staff who perform hoarder cleanup services than general cleaners who work on volume. What we usually suggest at Affinity Bio Solutions is that we take care of any gross filth or extreme cleaning to get the home to a point where it is acceptable for a house cleaning company, and allow them to finish for a lower rate.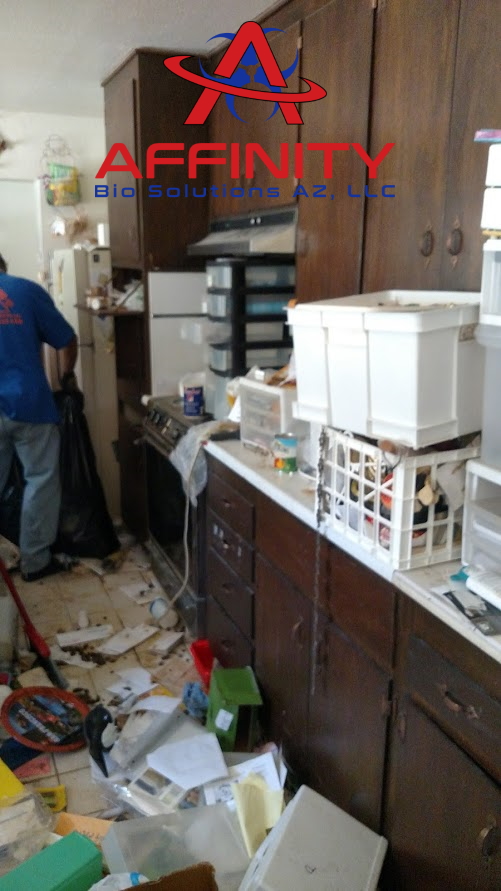 As you can see there are many variables with hoarding cleanup and biohazard remediation that makes it very difficult to provide accurate pricing without seeing the hoarded environment. Affinity Bio Solutions does not provide estimates over the phone because we would much rather provide accurate pricing that does not change for the customer once work has begun. We do however, provide free estimates and will gladly visit the 
home without any obligation to use our services. Our experienced staff has seen many different types and severity of hoarded homes over the years and would like clients to know they should not be embarrassed or apprehensive when meeting us for an estimate.
Arizona Hoarder Home Service Areas
Affinity Bio Solutions AZ provides professional Hoarded Home and Hoarder House Clean-up services through Arizona and the Phoenix Valley including Phoenix, Scottsdale, Glendale, Peoria, Surprise, Sun City, Litchfield Park, El Mirage, Waddell, Youngtown, Goodyear, Avondale, Buckeye, Tempe, Mesa, Cave Creek, Carefree, Chandler, Apache Junction, Gold Canyon, Flagstaff, Prescott, Tucson, Payson, Sedona, Maricopa, Gilbert AZ. and more. 
We are available 24 / 7 for Emergency Biohazard Clean-up Situations.