When to Call a Professional for Hoarding Home Clean Up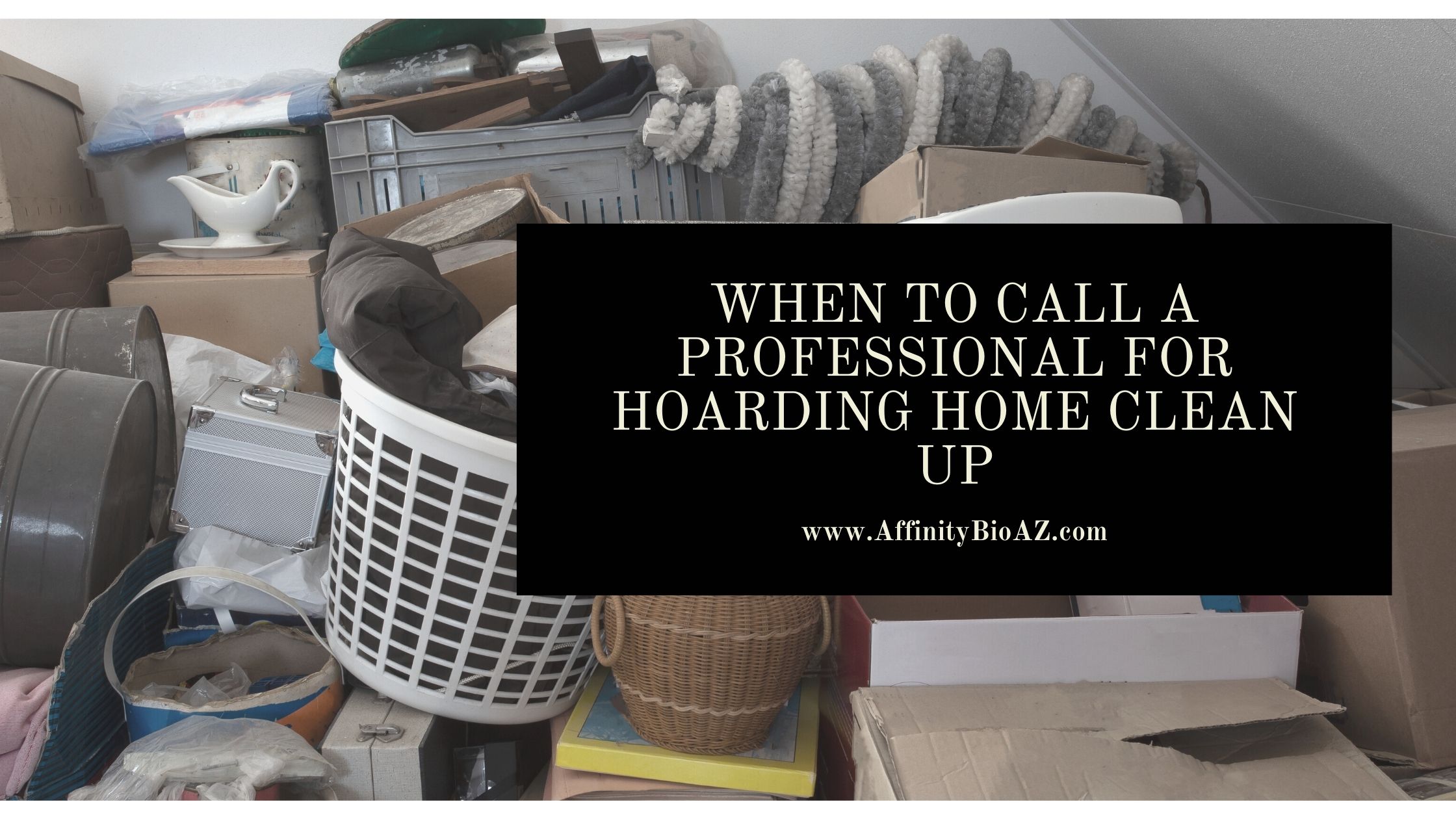 Hoarding cleanup goes beyond taking boxes out of a home as it all depends on the individual's association on what to take out. Hoarding is a disorder and cannot be fixed by the individual alone, you do not expect the owner of a hoarding home to clean it out by himself. Hoarders clean their houses out for different reasons, to have a fresh start, or because an elderly person who is a hoarder needs to move into an appropriate setting like an old people's home. People experience hoarding disorder after experiencing a difficult path in their life. There are different levels when it comes to hoarding and it all can be identified by the severity of a disorder. Some people clutter filing bathrooms, rooms, and kitchen, others might have more pets than the local regulation which would cause hazards to their home. Another case of hoarding can also include leaving rotting food on the table and inside the refrigerator for a long time.
Hoarding home clean up ranges from a house with moderate to severe clutter. At Affinity Bio Solutions, we care about your emotions and understand how hoarding has effects on a person, this is why we provide structure with our clean up process. It s best to talk with a hoarder because they are the ones in charge of the whole process, they will have to explain the end goal of the items they are passionately keeping. The items kept might range from a box of pieces of jewelry bought a long time ago, shopping bags, shoe boxes down to receipts from things bought while they were in high school. Cleaning of a hoarding home can take up to two weeks to a month if you decide to do it as an individual. There is a lot to do in those two weeks but it takes a professional team like ours 3-5 days to get the work done perfectly fo you. The cleaning process depends on the number of things being hoarded. There is a hoarding cleaning checklist before the process begins.
Cleaning a hoarding home is like sourcing for things but the sad side of it is that there are more trash and un-valuable things involved. Our team makes sure to assess the situation of things, hoarders, and home. We have the right tools and supplies to make sure your house is cleared and left sparkling clean. It is best to get professional help because the task will be too difficult for one person. Imagine taking out piles of garbage, fixing the damage done on the property, organizing items in boxes, and labeling it all by yourself? That screams stress. There would be parts of the damage you might not even notice as individual lie structural collapse or biological contaminants.
Reach out to us today o help you clean up and take care of the dangerous/hazardous situations in the hoarding home. We would get the job done safely and quickly while also leaving cluttering tips for your home. At Affinity Bio Solutions, we take care of environmental hazards through the state of Arizona. Try us today.
More Advice and Tips: