With the significant rate of violent crimes in recent times, more people are concerning themselves with coming to terms with their immediate losses and would rather not live through it again by trying to clean up after a violent scene. For some people, moving to a new place is a step to getting over the trauma associated with being a victim of a crime scene. On the flip side, most people tilt towards having their spaces thoroughly cleaned. This has carved a niche for crime scene cleaners to thrive. They are also called CTS Decon., (Crime and Trauma Scene Decontamination).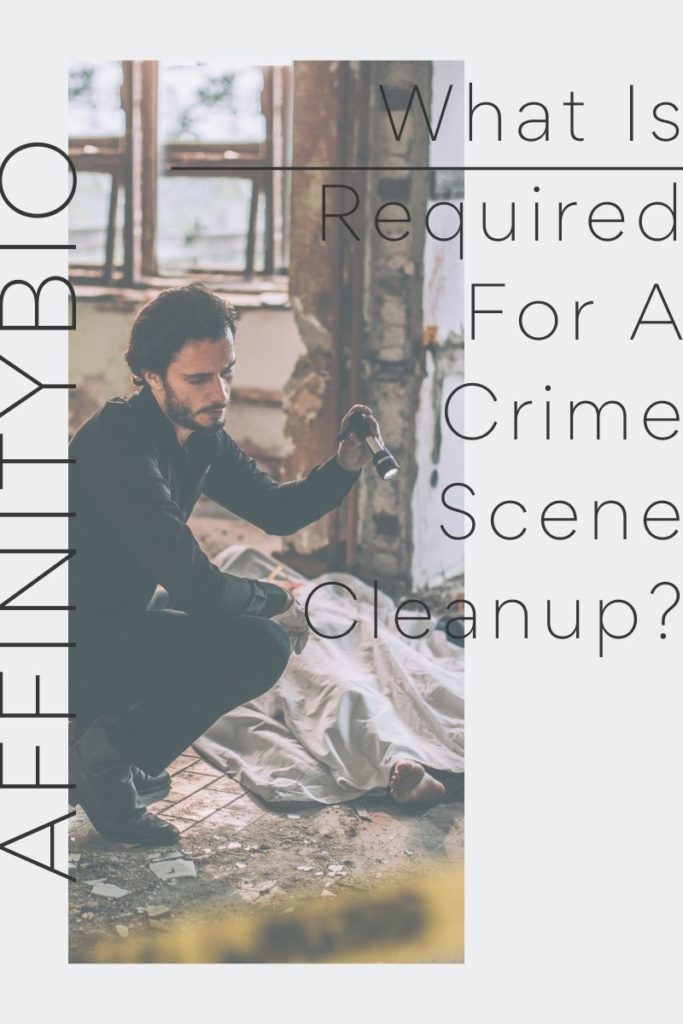 In cleaning a crime scene, it is required that there must be no residue of the violence that occurred. Crime scene cleaners ensure that one's space needs to be void of all remainder of whatever violence that was perpetrated. These cleaners have taken up the morbid, yet brave responsibility to disinfect, deodorize, clean, organize and dispose of all contaminated waste from the crime scene, or associated to the crime scene. These activities stretch beyond cleaning up the obvious remnants of a crime scene like blood, tissue, skin, bodily fluids, bone fragments and other body parts. It may include a total revamping of one's space, through the removal of household furniture, clothing, wallboard, carpeting, fabrics, floor tiles, utensils, etc.
It is required that the crime scene be attended to by a physically fit cleaner who can readily do the weight lifting needed. Talking about weight, the personal protective equipment required through this task can be uncomfortable. They typically consist of: gloves, glasses, respirator, suits or overalls and very importantly boots. Also, Biohazard containers for storage or disposal or items, different sizes of biohazard heavy-duty bags, cleaning supplies (mops, sponges, wipes, buckets, spray bottles, hard brushes, etc.)Plastic containers for moving materials from one place to another, door removing machines, steam cleaners, foggers, wet vacuums, disinfectants, et al.
More: Who pays for crime scene cleanup?
Talking about equipment, a crime clean-up requires Industrial-strength deodorizers, enzyme solvent to eliminate as much bacteria as one possibly can; putty knives, razor blades, shovels, and a chemical treatment tank. to disinfect and store matter sucked up by vacuum systems); ladders, hammers, sledgehammers, saws, and paintbrushes.
A truck or van to transport waste to the designated deposit sites is an important requirement. These gears can get really burdensome when used for an extended period of time. Also, the clean up must be done by one who can stand the unpleasant odors and bio-hazards involved.
Crime scene cleanup also referred to as biohazard remediation, and forensic cleanup, because crime scenes are only a portion of the situations in which biohazard cleaning is needed. These Incidents which may require this type of cleanup include accidents, suicide (or attempted suicide), homicides, and decomposition after unintended death, as well as mass trauma, industrial accidents, infectious disease contamination, animal biohazard contamination (e.g. feces or blood) or regulated waste transport, treatment, and disposal.
Finally, it is required that cleaners must also extend compassion and understanding of the surviving family members going through the tragic events of their lives.
More Tips: