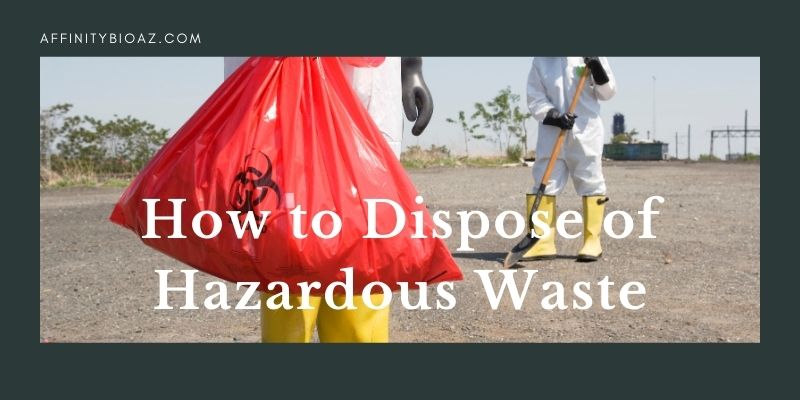 Hazardous waste poses severe danger to our health and environment. Hence, it is important that we know how to properly dispose of them. While other waste can be dumped in a trash can, hazardous waste requires more careful and diligent handling so we don't become liable to infecting ourselves or others around us.
The EPA defines hazardous waste as "a waste with properties that make it dangerous or capable of a harmful effect on human health and environment." They are often generated from the industrial, hospital, and some household waste.
While most of us are aware of industrial wastes such as paints, oils and chemicals, there are also more harmful biological wastes. Biohazardous wastes found in crime and trauma scenes, which usually contain blood-borne pathogens, if not properly handled can result in the spread of deadly diseases and put us in great risk. Biohazardous waste may be caused by suicide, murder, undetected death, or bloody assault resulting in blood spillage and contaminated materials at the trauma scene. As such, one is advised to employ a professional crime and trauma cleaner to remove these wastes from one's property.
Professional crime scene cleaners are trained, licensed and equipped to handle the cleaning and disposal of biohazardous wastes in line with the procedure of EPA and other local regulations guiding hazardous wastes disposal.
Procedure for the removal and disposal of hazardous waste
For the disposal of household, hospital and industrial waste; store waste in a sealable container to prevent explosion, ignition, leakage or posing danger to the environment. Then contact your local environmental health and waste agency for its removal and disposal.
However, for biohazard wastes found in crime and trauma scenes, here are the steps taken by a professional crime scene cleaner for its cleaning and disposal.
Inspection of the trauma scene:  a professional crime scene cleaner will inspect the scene to determine the level of damage and to note all biohazard substances and contaminated materials present on it. This involves using special equipment to detect microorganisms.
Removal of biohazard substances: biohazards such as blood, bodily fluids, tissues and other infected materials are then carefully removed from the scene and stored in sealable containers to prevent spill. Such containers are also properly labeled. Wastes are also transported in safe containers to a medical waste facility that is licensed and equipped for proper disposal.
Disposal of biohazard materials: all biohazard waste is disposed of while observing all infection control measures. The options for disposal are; incineration, irradiation and chemical disinfection.
Cleaning, disinfecting and deodorizing of scene: the final step taken by a trauma cleaner is to clean, disinfect and deodorize the scene and restore the same to a habitable place.
When improperly managed, treated, stored, transported and disposed of, hazardous waste can pose a significant danger to human health, safety and environment. It is therefore important that you hire a licensed, experienced, and well-equipped crime and trauma cleaner with good reviews to handle the cleaning of your crime or trauma scene. This is to ensure the total removal of hazardous substances from your environment, reduce your risk of exposure to harmful pathogens and restore your place to normal.
Contact our office for all HoarderClean up work in Phoenix AZ.
More Tips: