State and Federal Regulations Regarding Biohazard Cleanup
A common question we get asked by client's is whether the presence of blood and bodily fluids at a trauma scene constitutes a biohazard and whether any contaminants can be safely thrown away by the family. In online searches for information, client's often find that depending on the state, there are many regulations involving biohazardous and regulated medical waste that can at times be quite confusing.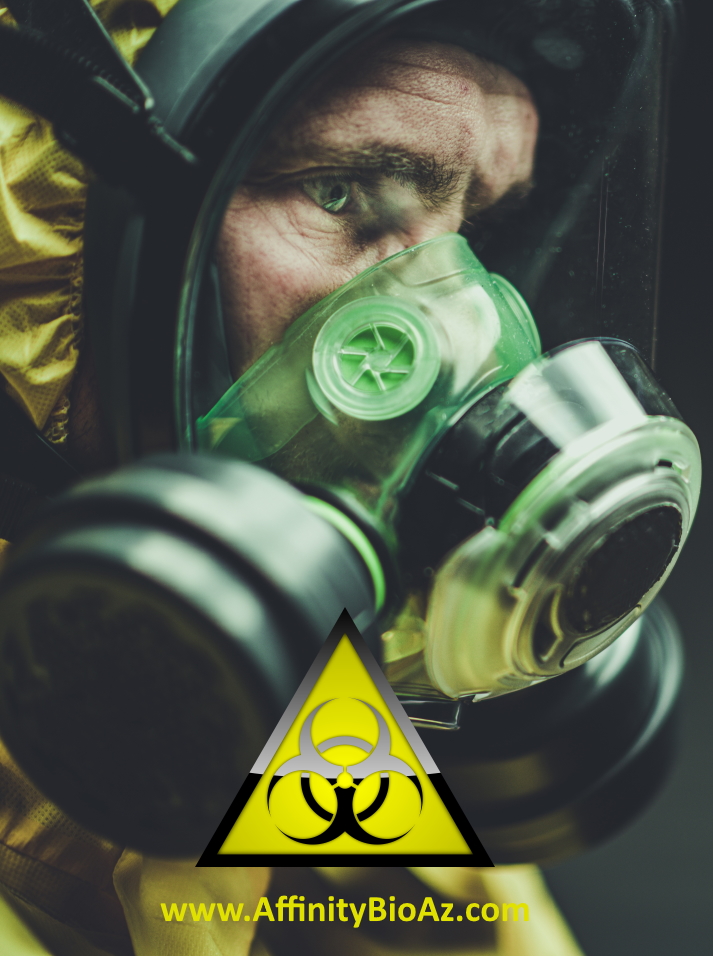 A simple description of a biohazard is something that can be harmful to animals, plant life, and people. A basic description of how this relates to the blood cleanup or crime scene cleanup industry will be provided below.
State and Federal Regulations Associated with Biohazard Cleanup:
Both Arizona and the federal government, by the way of the Occupational Safety and Health Administration (OSHA), have standards or regulations that cover the handling and disposal of regulated medical waste and bloodborne pathogens/biohazardous materials. The Code of Federal Regulations (CFR) contains information for maintaining occupational safety in the trauma cleanup industry. Two of these standards include 29 CFR 1910.1030, which covers bloodborne pathogens and 29 CFR 1910.120 which refers to OSHA's Hazardous Waste Operations and Emergency Response (HAZWOPER) standard. The relative Arizona Administrative Code that refers to biohazardous waste and crime scene cleanup is 18 A.A.C. 13. Together these federal and state regulations provide an outline for training necessary to perform biohazard cleanup services, requirements to transport regulated medical waste, and requirements for the appropriate disposal of contaminated items from a trauma scene or blood cleanup.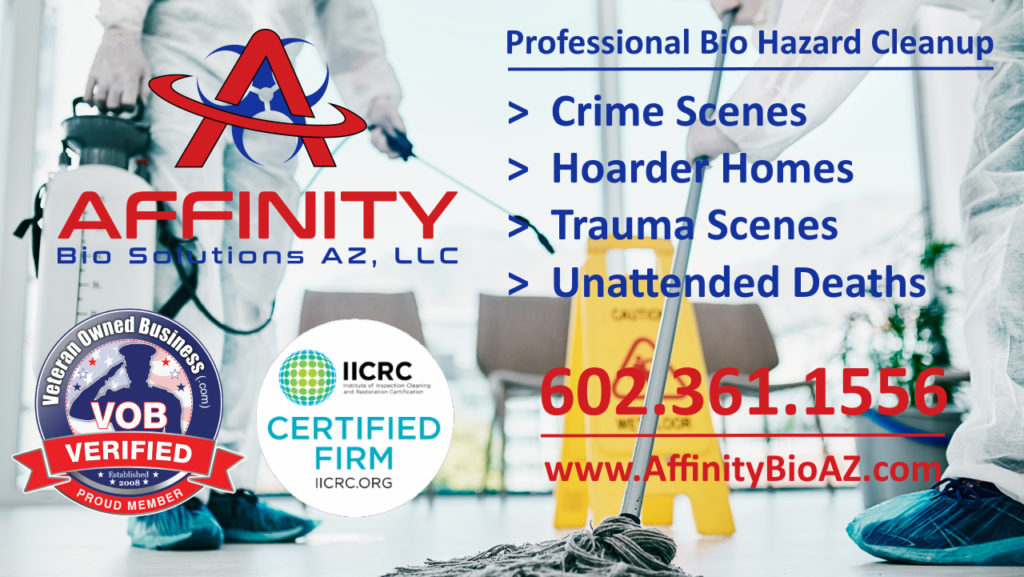 How This Affects Arizona Residents and Crime Scene Cleanup Companies:
The federal and state regulations affect those working in the trauma cleanup industries by requiring appropriate training and certifications to perform services like blood cleanups. Experienced crime scene cleaners understand there may be a variety of potentially infectious materials present during a trauma cleanup that may increase depending on what occurred or whether circumstances result in what would be considered an unattended death. In addition to blood, other fluids such as cerebrospinal fluid, peritoneal fluid, synovial fluid, and many other substances should be treated and disposed of in a similar way to blood and other pathogens. What makes blood and bodily fluid more dangerous as time passes is that microorganisms are often attracted to them, so it is not necessarily the overall health of the person who passed that requires universal precautions to be followed, but often what happens afterward.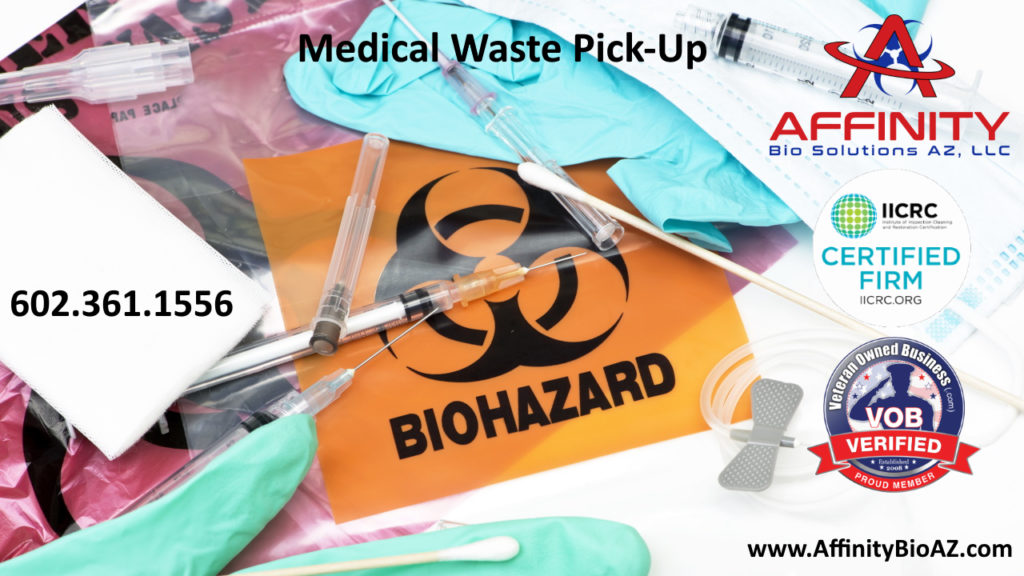 Crime scene cleanup companies should also hold a license to transport waste generated during a biohazard cleanup, this license also allows blood cleanup companies to take contaminated items to medical waste treatment facilities where potentially infectious waste is treated and disposed of properly. These treatment facilities will use large autoclaves to sanitize any regulated medical waste brought in and incinerate for pathological waste. A company without a license to transport biohazardous materials is not likely to have access to an ADEQ approved treatment facility. Dumping these potentially infectious materials at a regular landfill often results in a fine for companies that far exceed the cost of proper disposal.
Arizona residents should be cautious when dealing with blood and bodily fluids cleanup and seek professional help when needed. Small accidents in the home that do not result in an excessive loss of blood or require the injured person to seek medical attention can often be cleaned and disinfected by the resident. In many cases, accidents that occur quite regularly in homes and result in small droplets or spatter can be addressed by the homeowner. Even though these areas may be small, one should make attempts to avoid cross-contamination, be sure to clean the area before disinfecting according to the label on the product used, and be cautious in using equipment such as carpet cleaners with internal components that may be difficult to clean. Keep in mind that avoiding cross-contamination with rental equipment is also important as when this equipment is re-rented, it can contaminate other people's homes.
Upholstery, carpeting, furniture, and mattresses can be quite difficult to clean or dispose of without the help of a professional trauma scene cleanup company. With state and federal regulations in place for the appropriate disposal of regulated medical waste, property owners should be especially cautious when it comes to these items. State and federal regulations are in place to prevent items being transported to and placed in the landfill that may express regulated medical waste once compressed. What this means is that people should be cautious if a mattress or furniture item appears to have a small amount of dried blood or bodily fluids on the surface, but still contain contaminants that are not dry within the layers beneath. As blood and bodily fluids act like many other fluids and move toward the lowest point possible, the visibly contaminated area on the surface is often much smaller than the contaminated area underneath this.
Biohazard Cleanup and Disposal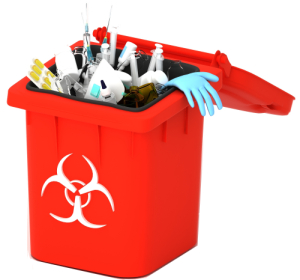 Federal and state regulations and administrative codes are in place to protect crime scene cleanup technicians, the environment, and property owners from potentially infectious materials and bloodborne pathogens. Crime scene cleanup companies and property owners must follow these guidelines to responsibly dispose of contaminated items after a death or accident. 
Determining what is considered a biohazard can be difficult and depends on a variety of factors. The best course of action a property owner or resident can take when a blood cleanup or death cleanup is needed is to call a professional biohazard, crime scene and trauma scene cleanup company in Arizona, like Affinity Bio Solutions AZ at (602) 361 1556 for advice on biohazard cleanup situations in Arizona. Many situations may be covered by homeowners' insurance at no cost to the client, making exposure to such situations unnecessary.
Blog Article Written by Glenn Harper
Certified Biohazard Cleanup & Disposal in Arizona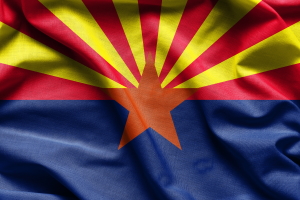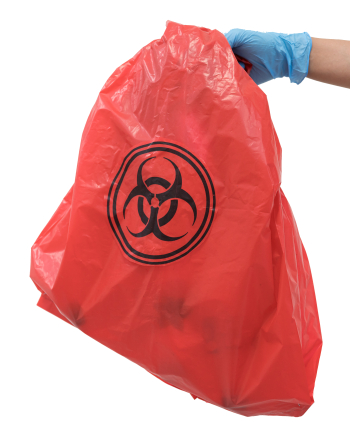 Phoenix, Arizona Homeless Encampment Biohazard Cleanup
Hoarder Home - Biohazard Cleaning - Odor Remediation | Thermofogger Demo
Additional Recent Blog Articles From Affinity Bio AZ.