Who Pays for Crime Scene Cleanup
A crime scene is not something anyone will ever wish to be involved in. cleaning the crime scene can be heavy responsibility and expensive, especially when it comes to hiring professionals. Crime scene refers to situations such as death, hazardous chemicals, and bodily fluids. You might be an expert in cleaning your home with regular household products, but it is advisable to call professionals when it comes to a crime scene. The contamination presented by a crime scene can be harmful to your health, and you might not have the proper training or chemicals for disinfecting such areas.
Most people might ask who is to pay for such a cleanup. This cleanup has to do with more than just broken glasses and blood, and other harmful chemicals that threaten human health. Most times, this challenge is covered by the homeowner's insurance. It would help if you kept in mind that not all insurance covers this remediation.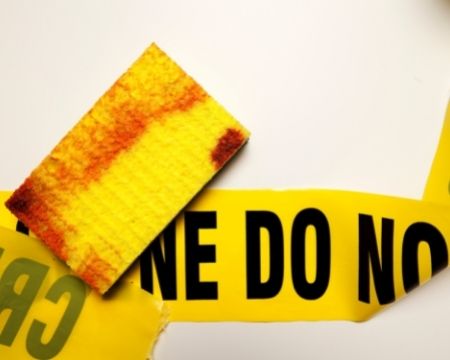 WHO SHOULD PERFORM A CRIME SCENE CLEANUP?
A crime scene has unforeseen circumstances. These circumstances hinder the public from thoroughly cleaning the area. This scene contains bodily fluids, harmful chemicals, and blood spills that have significant effects on health. This cleanup can also be an emotional situation to those affected, making it hard to participate in such cleanup. When you feel overwhelmed to call a professional, know it is essential for them to help.
WHY PAY FOR CRIME SCENE CLEANUP?
The services provided by these cleanup companies are never on anyone's wish list. However, they are needed in such traumatic situations. Some situations might include blood spillage or human decomposition, and only professionals will clean such mess. Crime scenes always pose a threat to human health with contamination which are primarily harmful biohazards.
As for the payment, most of this is the responsibility of the homeowner or property owner. As earlier stated, some homeowner insurance covers such tragic situations. You can find out from your insurance company to be fully informed.
HOW MUCH DOES CRIME SCENE CLEANUP COST?
Each crime scene comes with a different circumstance. This makes it hard to agree on the cost over the phone. Prices are sometimes based on:
The affected rooms
Level of damage
Time taken before the scene is bee attended to
Other complications such as machinery, hoarding, and size of personal property
DOES INSURANCE COVER CRIME SCENE CLEANUP?
When you are faced with such a situation, it is best to call your insurance company to get complete information about their policy. Many companies can help you fill out the claim and help you forward the claim forms to the appropriate body. The Crime Victims Fund can also assist you in taking charge of the payment involved in this situation. This establishment was initiated in 1984 by the Victim of Crime Act. This act is responsible for giving compensation to affected victims to assist in fees and repairs.
More Tips: